Chemical Storage Tank, Acid Storage Tank, Chemical Equipment Manufacturer In India
SUMIT is a recognized leading company, engaged with manufacturing of complete range of Chemical Storage Solution and Equipments. The team of experienced engineers promoters directors started company in 2015. The promoters have wide experience of more than four decades in the field of designing and manufacturing of Industrial chemical Storage Tanks and Equipments. Over a period, company has emerged as one of the leading manufacturer of quality products.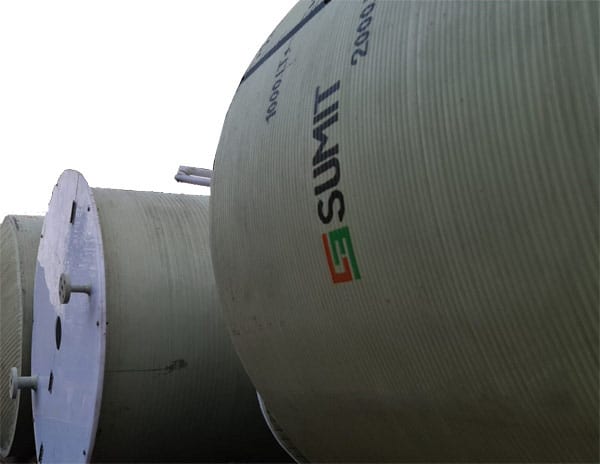 Sumit Enterprise is one of the leading manufacturers and suppliers of chemical storage tanks that are used for storing various liquids and chemicals. Chemical tanks are storage containers for chemical which are broadly utilized in the chemical industries. They come in different sizes and shapes, and are utilized for static storage, handling, mixing, and transport of both raw material and finished chemical products.
Robust in design, these tanks are known for leak proof, immune to corrosion and low cost. We also customized these chemical storage tanks as per the customer's requirements.
Our chemical tanks are made of 100% virgin HDPE AND PP, which is the best material for the storage of liquid or chemical.
FEATURES OF CHEMICAL STORAGE TANKS
WHERE DO YOU USE CHEMICAL STORAGE TANK?
These tanks are generally used in the following industries:-
BENEFITS OF CHEMICAL STORAGE TANK
CHEMICAL STORAGE SOLUTION AND EQUIPMENTS
We provide products and services to satisfy the needs and exceed the expectations of our customers
CHEMICAL STORAGE SOLUTION AND EQUIPMENTS
CHEMICAL EQUIPMENT

MANUFACTURER
Sumit Enterprise is the leading Chemical Equipment Manufacturers in India. Focusing on the development of innovative processes for the organization of a wide range of products, we also undertake design organization and agreement manufacturing. Worth creation for our customers is at the bit of what we do. We accomplish this through a business with our customers and helping them in reaching at their goals as far as quality, time and values.
We have made our appearance felt in the profoundly excited field of Chemical and Process Plant Equipment Manufacturers, by offering clients the best, reasonable cost product, the highest quality within a shortest period of time. As usual, we stay consistent with our motto.
We introduced our organization, Sumit Engineering, to go on become one of the premier manufacturers of Chemical Equipment Manufacturers in India. We have been eagerly and generally utilized in the production of machinery and equipment like reactors, heat exchangers, storage tanks, and condensers. These are widely utilized in the chemical and pharmaceutical industries. We additionally offer customization solution for our regarded customers. Utilizing quality-endorsed raw material, we design the whole offered range according to the global quality parameters under the table direction of our accomplished group of experts.
SPECIALIZED IN CHEMICAL STORAGE SOLUTION & EQUIPMENTS.
The Company Belives In 'Be In Bussiness With Ethic' And Assure "Quick Delvopment, Unique Design,
Fasterdelivery, Ultimate Quality And Also Very Compositive Rates.