LEADING MANUFACTURER OF
CHEMICAL STORAGE TANK

IN AHMEDABAD, GUJARAT
SUMIT is a recognized leading company, engaged with manufacturing of complete range of Chemical Storage Solution and Equipments. The team of experienced engineers promoters directors started company in 2015. The promoters have wide experience of more than four decades in the field of designing and manufacturing of Industrial chemical Storage Tanks and Equipments. Over a period, company has emerged as one of the leading manufacturer of quality products.
The company was started at Vatva, Ahmedabad, INDIA in the year 2015 and has attained the position of one of the leading suppliers to major Chemical Plants, Power Plants, Refineries, Fertilizer Units, Nuclear Power Plants, Pharmaceuticals, Steel Plants, Textiles, Atomic Energy and Heavy Water Plants, Mega Malls, consulting firms in INDIA and abroad.
A wide range of Spiral Chemical Storage Tank, Spiral Reaction Vessels, Square tank, Nutsche Filter, Pickling tank, Agitators, Spiral Scrubbers, F.R.P. Lining ,Rubber Lining, Acid Resistance Lining & Materials, Customize Plastic Fabrication, Pollution Control Equipments and allied turnkey projects. H.D.P.E. & P.P. Pipes & Fittings, HDPE & PPFRP Blowers, Level indicator, Anti Vibration Mountings Pad & allied Rubber Products, Valves and other Fittings are our standard products. SUMIT has capability and reach to provide complete Chemical plastics processing equipments. We have presence all over India & served globally also.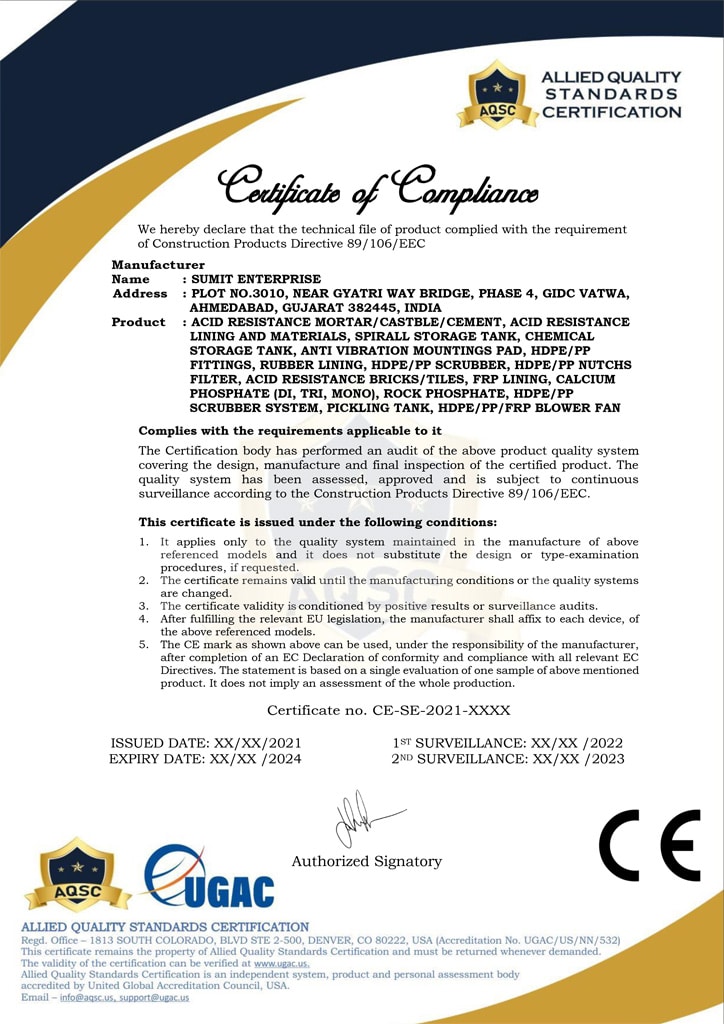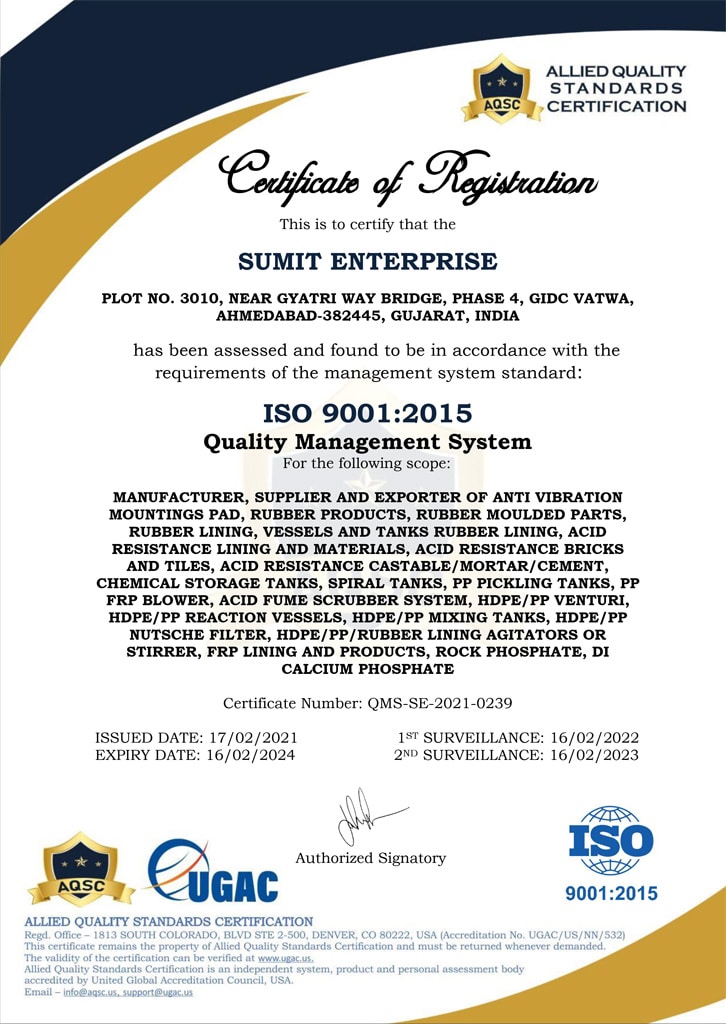 QUALITY
ENVIRONMENT

POLICY​
We provide products and services to satisfy the needs and exceed the expectations of our customers." This is achieved through a commitment to quality, innovation, time to market, customer satisfaction and value.